January 30 is the Birthday of the First President of the Republic of Uzbekistan Islam Karimov. To honor this significant date, the round-table "Islam Karimov is the Founder of Independent Uzbekistan" was held at the Tashkent Railway Engineering Institute (TashREI).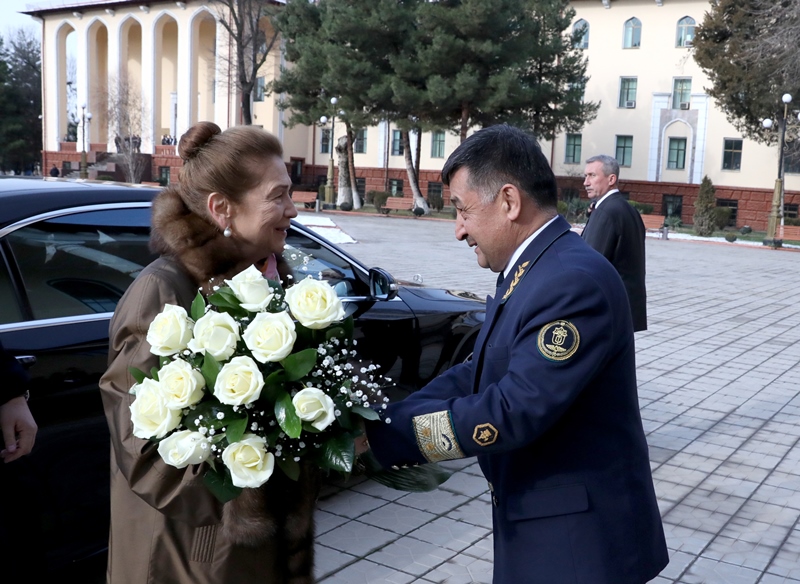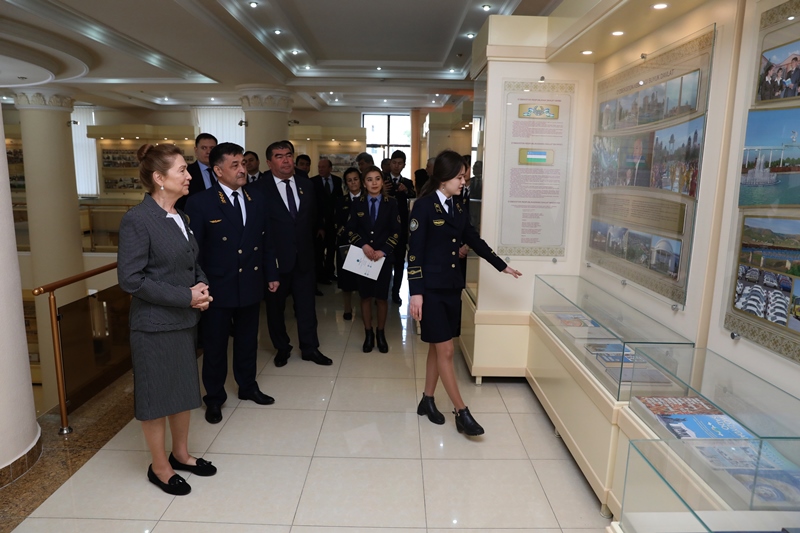 The event was organized by the Scientific and Enlightenment Memorial Complex named after Islam Karimov, the Islam Karimov Foundation and "O'zbekiston Temir Yollari" ("Railways of Uzbekistan") JSC.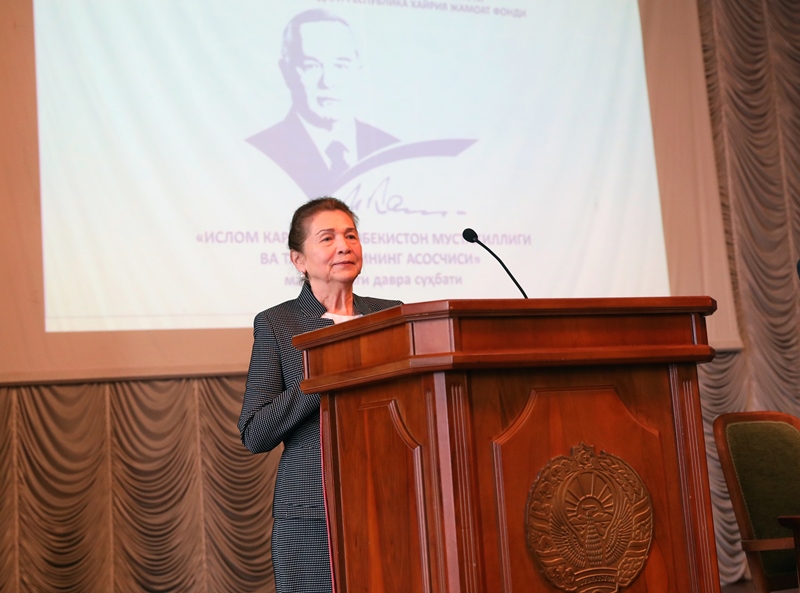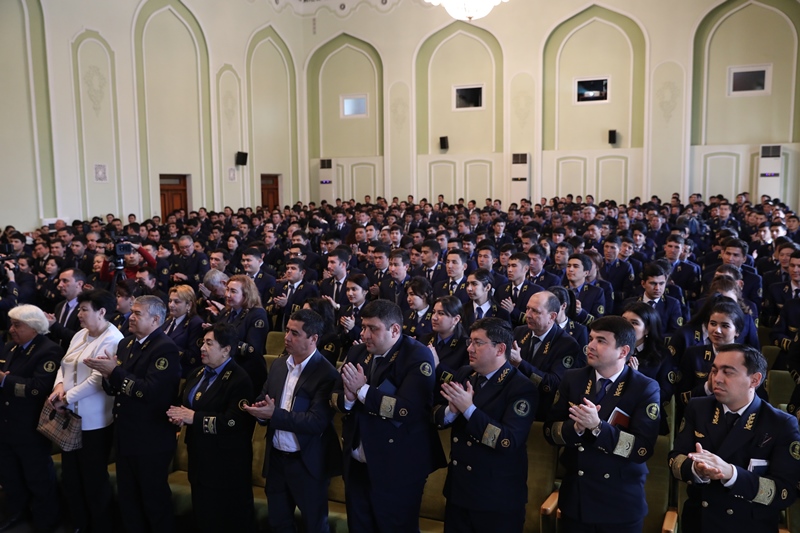 The spouse of the First President of the Republic Tatyana Karimova also was invited to take part in round-table. Her participation was met by other participants with a great enthusiasm.
Mrs. Tatyana Karimova familiarized herself with the exposition of the Institute museum, then she left some words with in the book for honorable guests.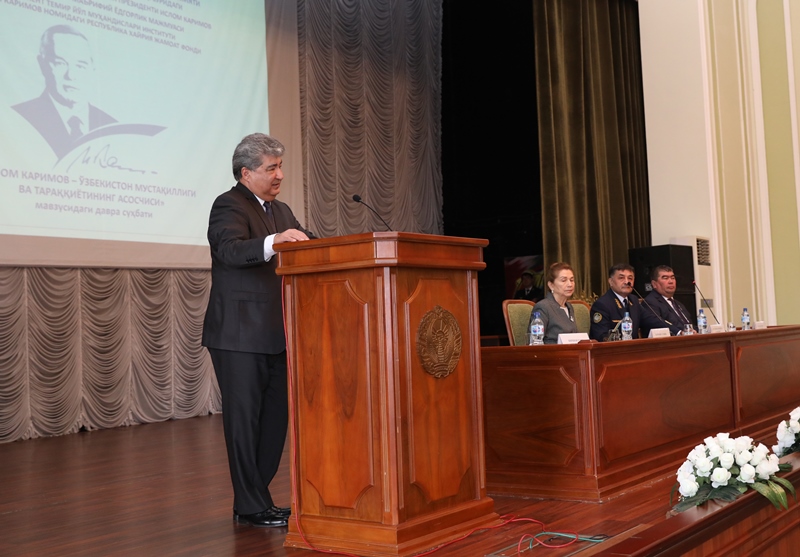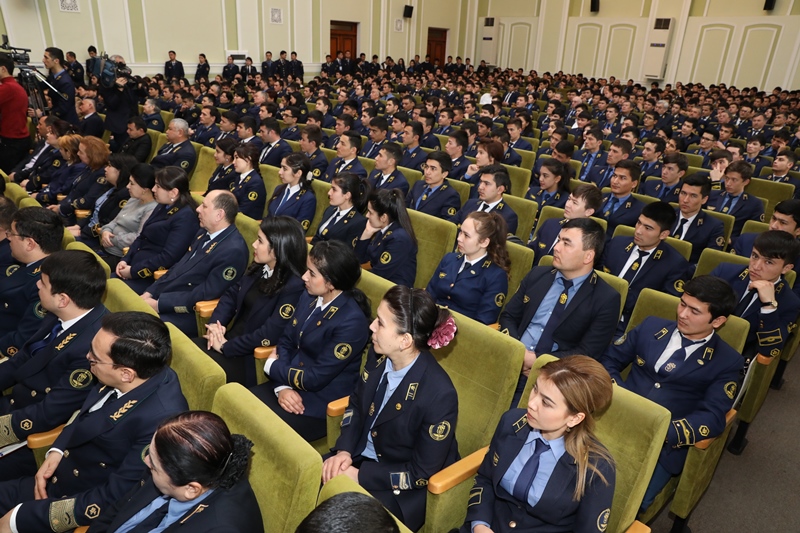 Mrs. Karimova expressed sincere gratitude to the leadership of the institute and everyone who took part in organizing this memorial event. "I see in your eyes love for Islam Karimov and a respectful attitude to his memory, this is very important for me," said Tatyana Karimova at the end of her speech.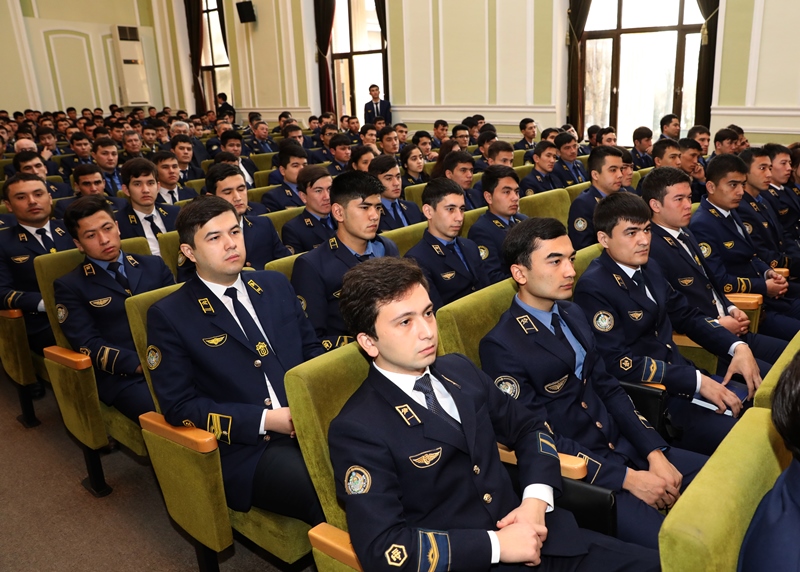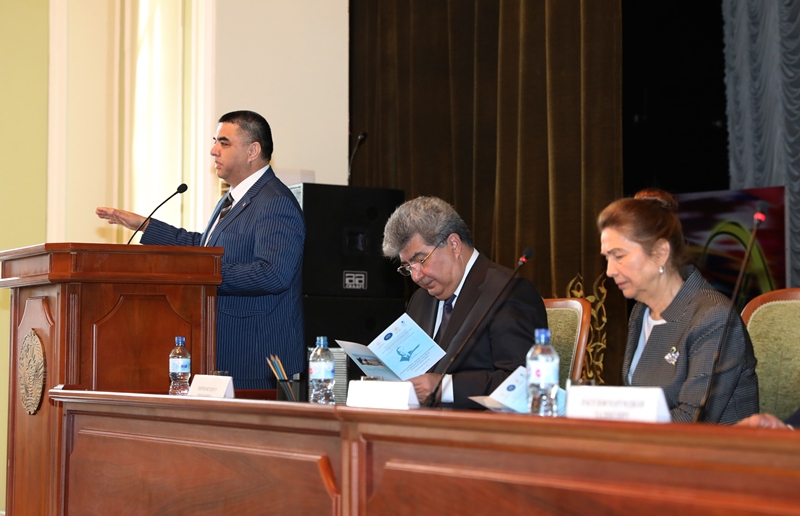 The principal of the institute Mr. Marufjon Rasulov, the head of the Islam Karimov Memorial Complex Mr. Temur Shirinov, the chief editor of the magazine "Boshlang'ich ta'lim" (Primary education) Mr. Halim Saidov, the hero of Uzbekistan Erkin Ummatov and others elaborated in their speeches about the hardship life of the First President – a man who served to his country and to the people with devotion and distinction. They particularly admitted the significant role of Islam Karimov in reforming of the transport and logistics system of Uzbekistan, and in the developing of the railway industry as well.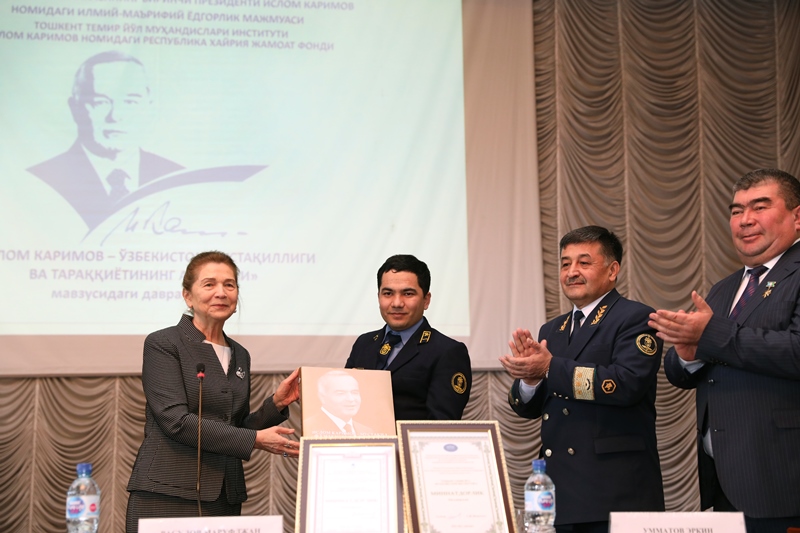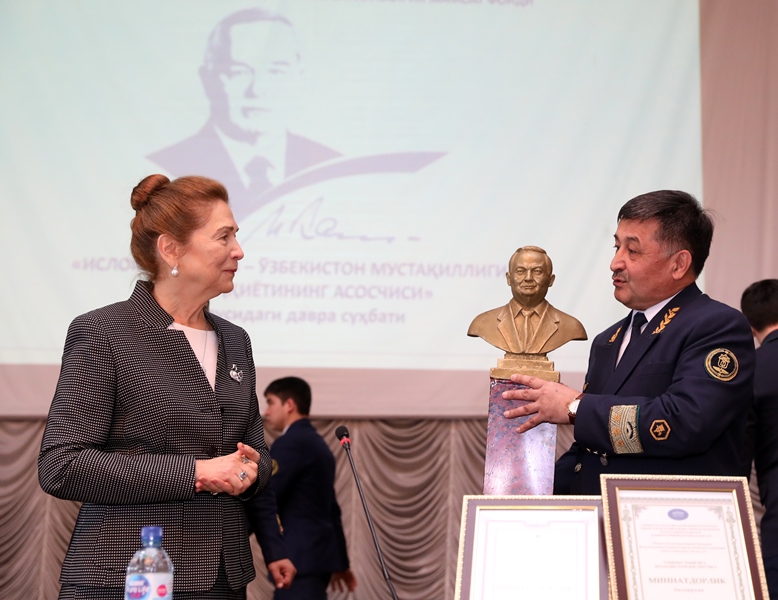 The principal Mr. Marufjon Rasulov presented to Mrs. Tatyana Karimova the pieces of creative works of the students of his institute. Then he stated that the idea of Islam Karimov: "Bizdan ozod va obod Vatan qolsin" (Let's left a free and prosperous Motherland after us), was found a deep reflection in the works and hearts of the young generation.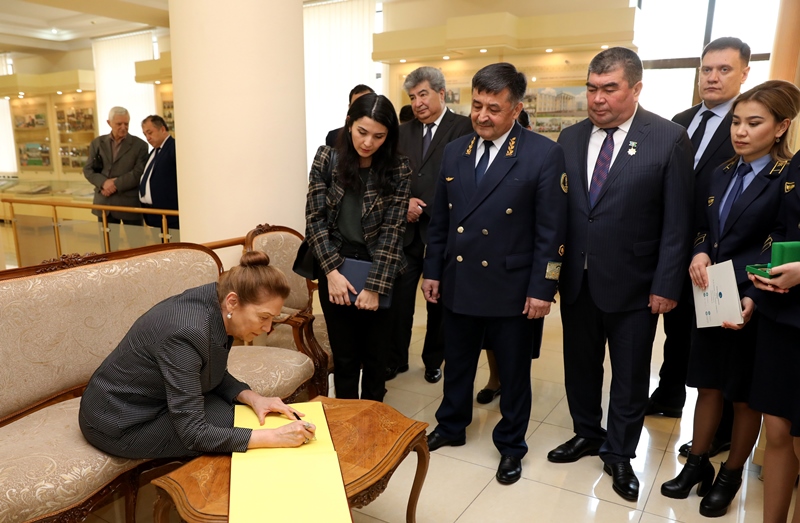 In their turn, Mrs. Tatyana Karimova and Mr. Temur Shirinov, on behalf of the Islam Karimov Foundation and the Memorial Complex, presented to the staff of the institute some memorable gifts and letters of appreciation for the high level organization of the round table.
The demonstration of the film "Uzbekiston temir yo'llari" (Railways of Uzbekistan) once again reminded to all participants how important was for Islam Karimov the issues related to the development of the railway infrastructure, providing access to the international economy.
Photos by F.Kurbanbayev