The personnel of the Main Directorate of the Ministry of Internal Affairs of the Republic of Uzbekistan responsible for security at international airports visited the Memorial complex on September 9.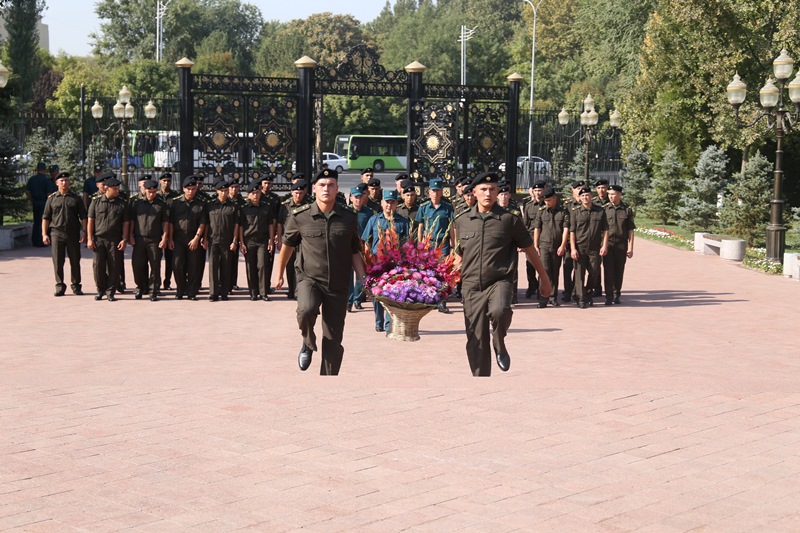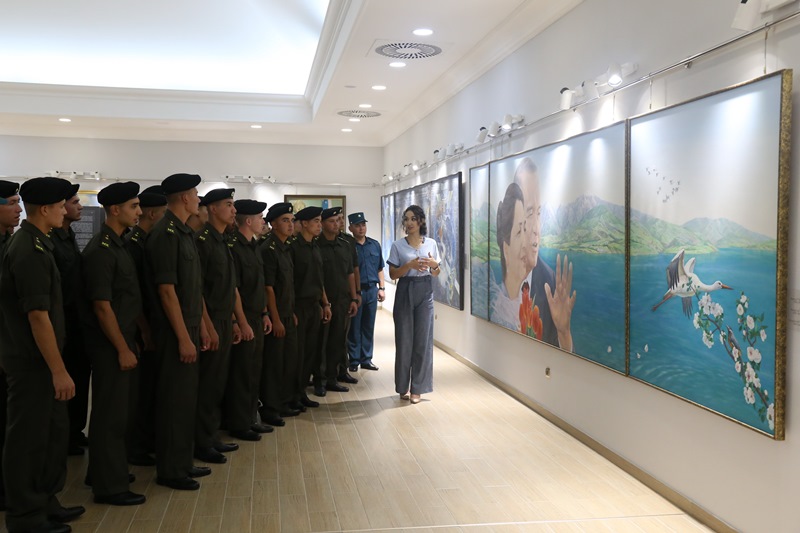 For every nation, the knowledge of its history, the worship of their ancestors is one of the most important factors in strengthening self-awareness, confidence in the future of their country and society.
In this regard, visiting the Memorial Complex and honoring the memory of Islam Karimov by the members of the command, without exaggeration, can be called a vivid example of patriotism and loyalty to the spiritual values of our people.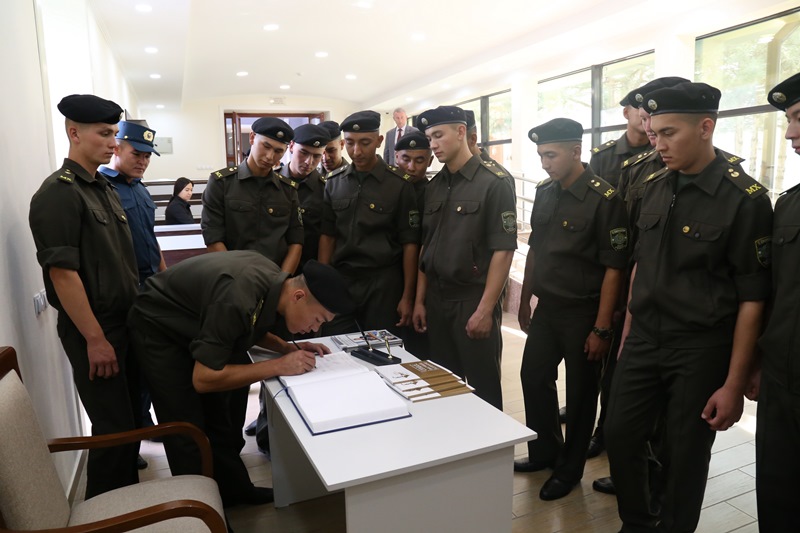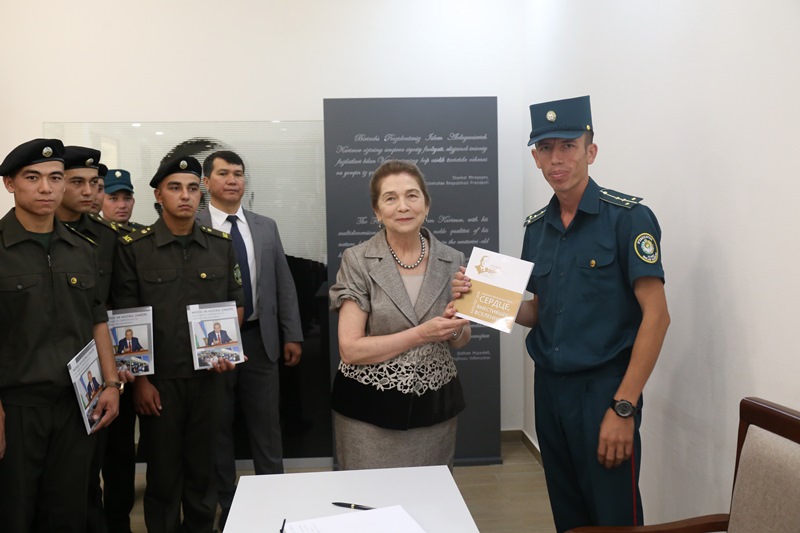 Guests met with the First President's spouse Tatyana Karimova, in the pavilion of the exhibition "The Heart that embraced Universe".
The exposition has aroused great interest among the soldiers. In memory of this visit, they were awarded by the book "Islam Karimov – The founder of Independent Uzbekistan" and the exhibition catalog with Tatyana Karimova's autograph.