On January 30 the President Shavkat Mirziyoyev visited the Scientific and Enlightenment Memorial Complex named after Islam Karimov. He laid flowers to the monument of the first President, and honored the blessed memory of the First President.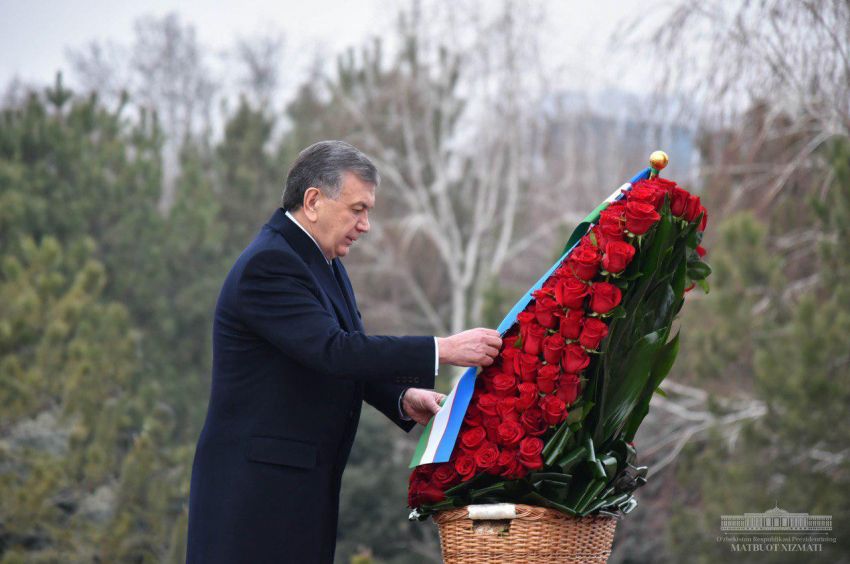 According to the Presidential decree «About immortalization of the memory of the First President of the Republic of Uzbekistan Islam Karimov» from January 25, 2017, date of the Birthday of the First President on January 30 is widely celebrated every year in our country.
Today Shavkat Mirziyoyev is also going to visit Samarkand to take part in commemorative events dedicated to Islam Karimov.