A graduate of the State Conservatory of Uzbekistan Jenisbek Piyazov earned the love and respect of the public, not only as a performer of classical music, but also as a singer of Russian romances and pop hits. He was cheered in many famous concert Halls of France, Spain, Malaysia, Portugal, Russia, Belarus, Kazakhstan and other countries of the world.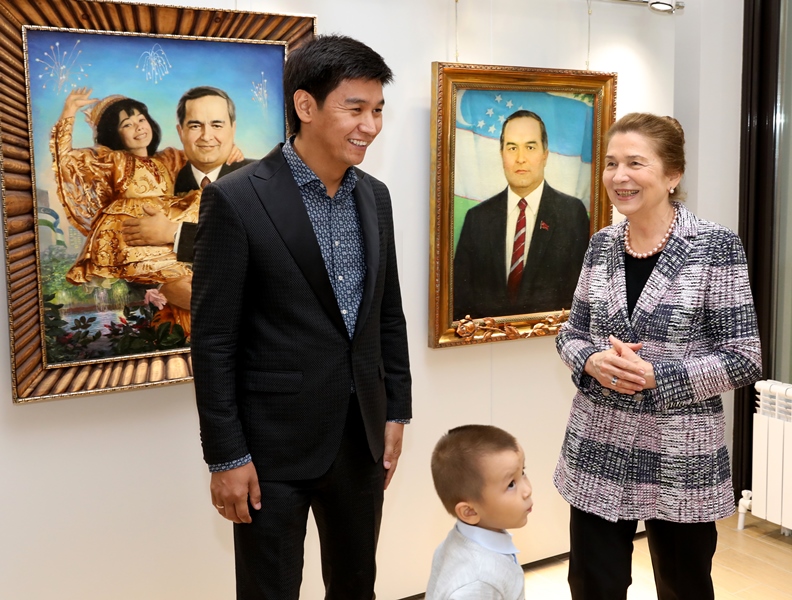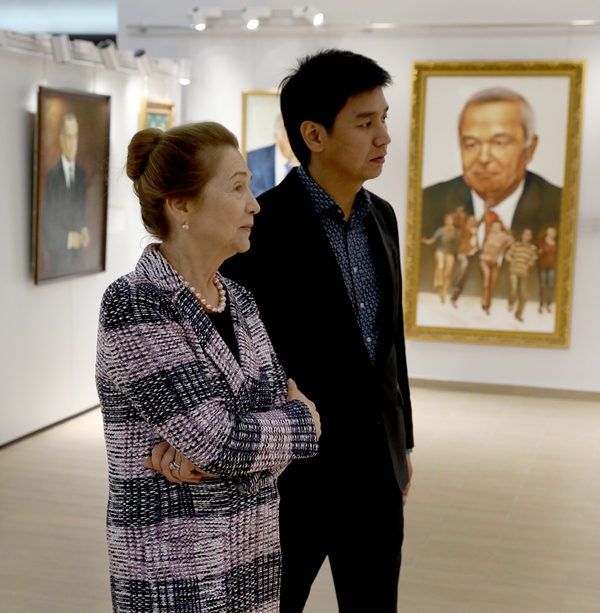 He has got several prestigious awards; however, the most valuable one is the «Nihol» («The sprout») award which was the first one.
In 2012, Jenisbek Piyazov awarded with the title of Honored Artist of Karakalpakstan, and two years later with the title of Honored Artist of the Republic of Uzbekistan. He also was awarded the «Shukhrat» («The fame») medal.
Jenisbek Piyazov is going to Italy to continue his education. But prior this he decided to visit the Memorial Complex together with his family members (his wife, children and brother) to pay respect the memory of Islam Karimov.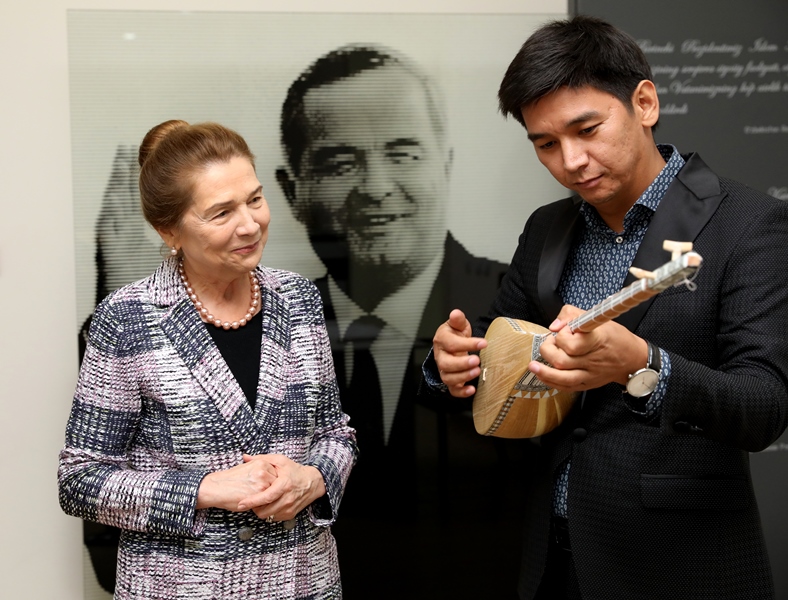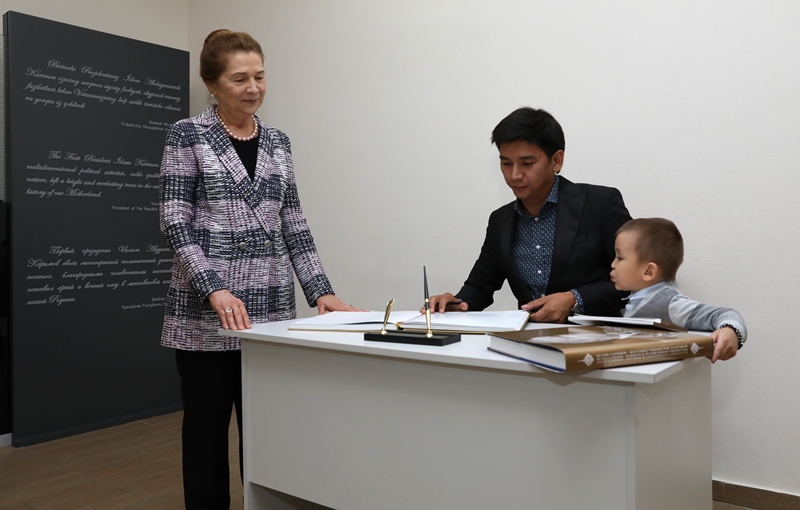 He met with the spouse of the First President Tatyana Karimova and, in a sign of deep respect for her and for the memory of Islam Karimov, presented National musical instrument «Dutar» to her.
At the exhibition «The Heart that embraced the Universe», Tatyana Karimova gifted a memorable book-album and a catalog of the exhibition to the guests. Expressing his respect to the spouse of the First President, Jenisbek stated that, due to the attention and care of Islam Karimov, many young people of Uzbekistan achieved great success in various fields and found their places at the international scene.